Learn More
Whiskey + Vodka = Deodorant?

We like to keep it simple - alcohol kills bacteria & bacteria is what's causing your B.O.

Let's quench that stench with Pit Liquor

We believe in complete transparency
We're not hiding anything, I mean we bottle in glass... Check out our carefully curated and unique blend of all-natural ingredients that double down to create the ultimate odor fighting deodorant.
Organic Whiskey 
Organic Vodka
Organic Arrowroot
Himalayan Salt
Organic Tea Extracts (Greek Mountain Tea, Sea Buckthorn, Umckaloabo, Small Leaf Kuding Tea, Elderflower, Gentian Root)
Organic Scent Components (lavender sprig, peppercorn, cloves, ect)
Essential Oils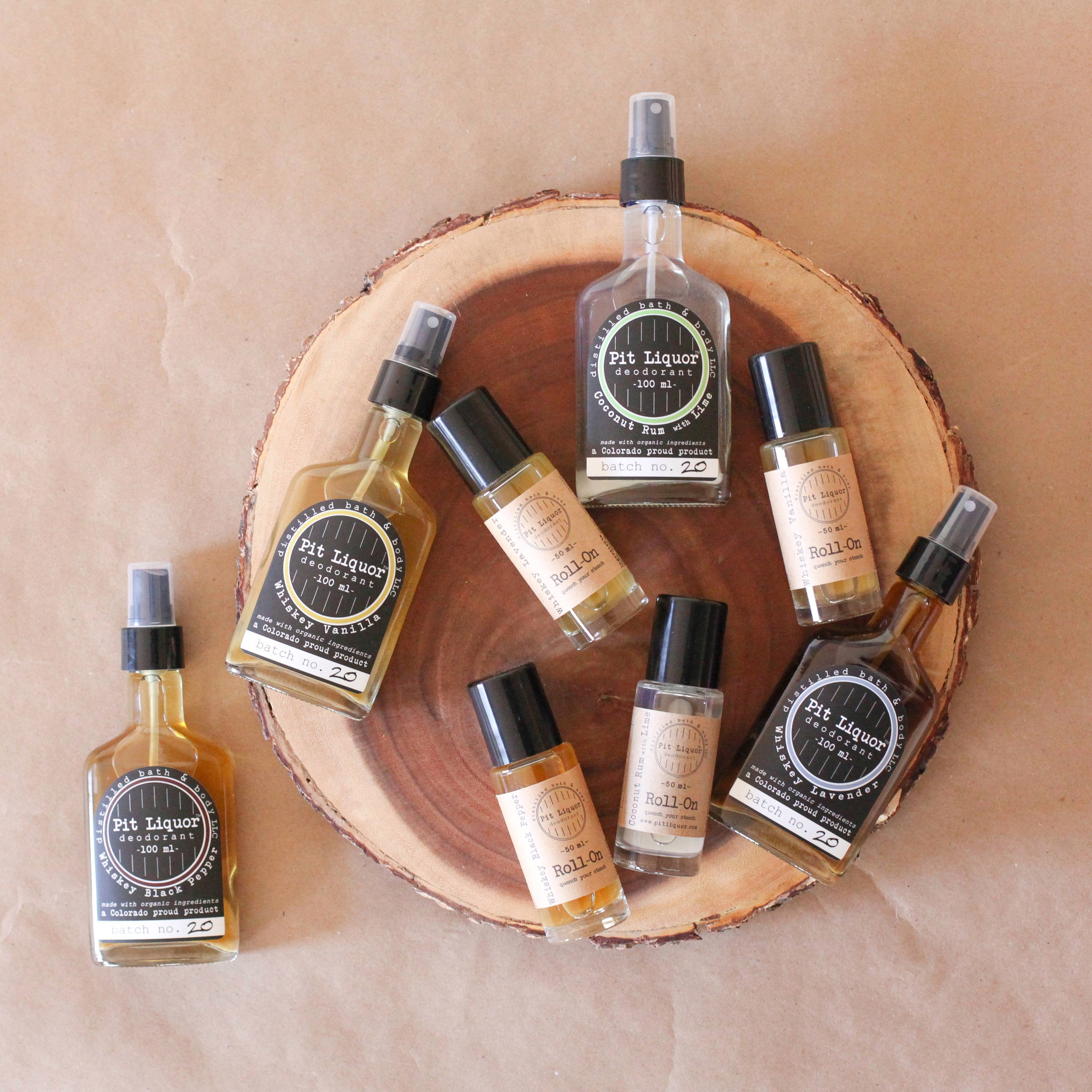 To Spritz or Roll...
It's all about personal preference
Other deodorants are a "one size fits all" type product. But we know feel you should be able to choose how to apply your product! We offer both roll-on & spray- on options.
Maybe you're the type of person who likes the feeling of knowing exactly where the product is going or perhaps your looking something they can throw in a purse or gym bag for that mid day pick me up - the roll-on is perfect for you! The roll-on offers the comfort of knowing exactly where and how much you're applying at any given time, plus the smaller size means you can take it anywhere to stay stench free!
Maybe you're looking for something truly sanitary (for real, have you thought about how gross the tops of deodorant actually get...they were in your pits!) or maybe you have a large family of sharers - the spray is perfect for you! Since it's spray you can share and guess what?! It won't be weird and you can keep using it! Plus you get to enjoy the most sanitary experience of all, no swiping, wiping, finger mushing.... you get the gist. A spritz is multi-functional too, spray yo' shirt, shoes, just no yoo-hoo's... you catch our drift? One of a few deodorants you can feel free to share with family, friends, & that stinky guy at the gym... yeah you know who...
No matter what you choose enjoy the same great product with the freedom to apply how you want, when you want. Did we mention, you can reapply anytime and not have to worry about that gross funk + deodorant smell you'd get with other brands. Remember, Pit Liquor kills odor causing bacteria. Which means you get to bask in the that stench free glory anytime, anywhere!
20° of Freedom 
We pride our product in being: cruelty-free (vegan), toxin-free, gluten-free, aluminum-free, paraben-free, mining-free, baking-soda-free, pesticide-free, triglyceride-free, sadness-free (fairtrade), free of ingredients not listed, corporate BS free, and most importantly stink-free so you can be worry-free!
Seriously, don't just take our word for it...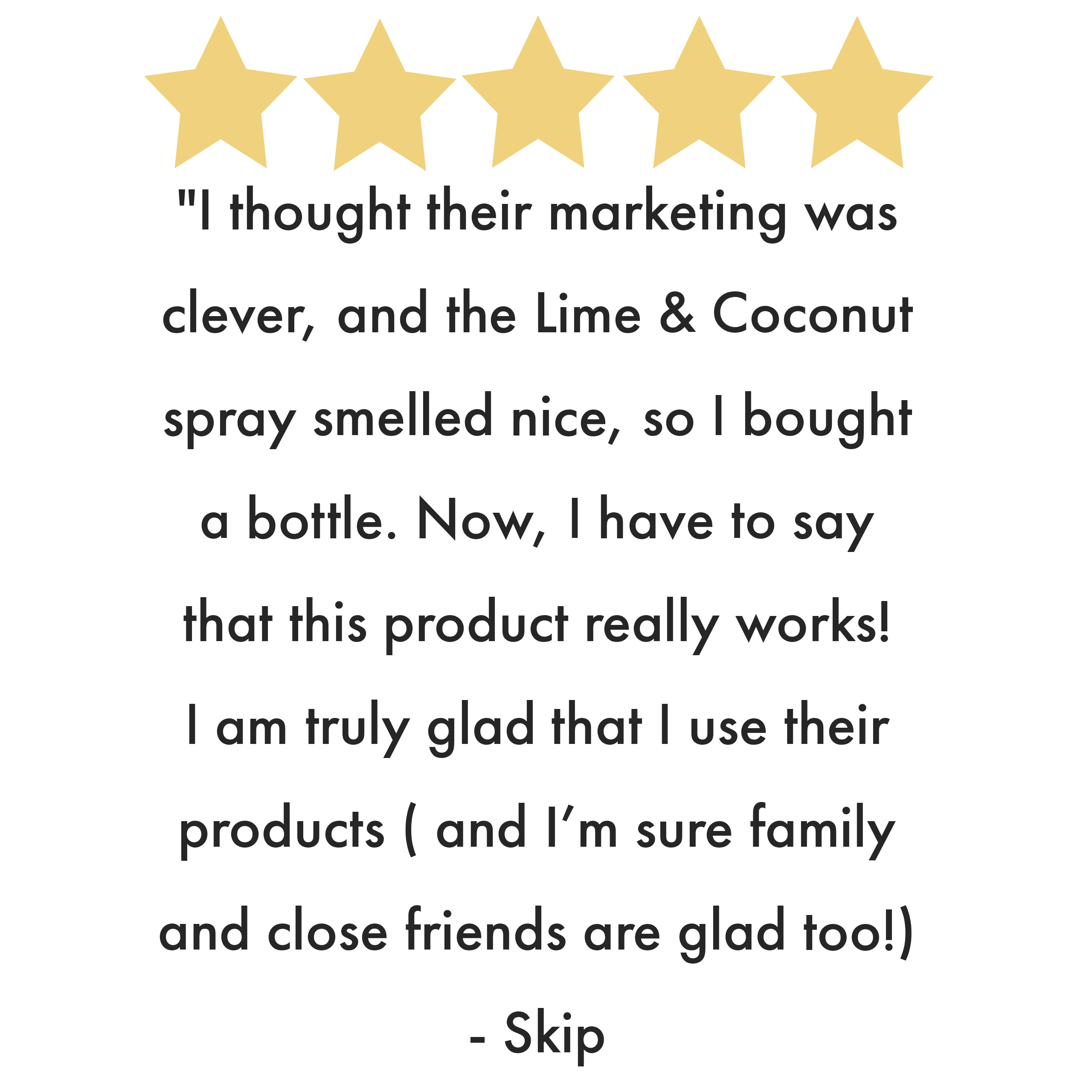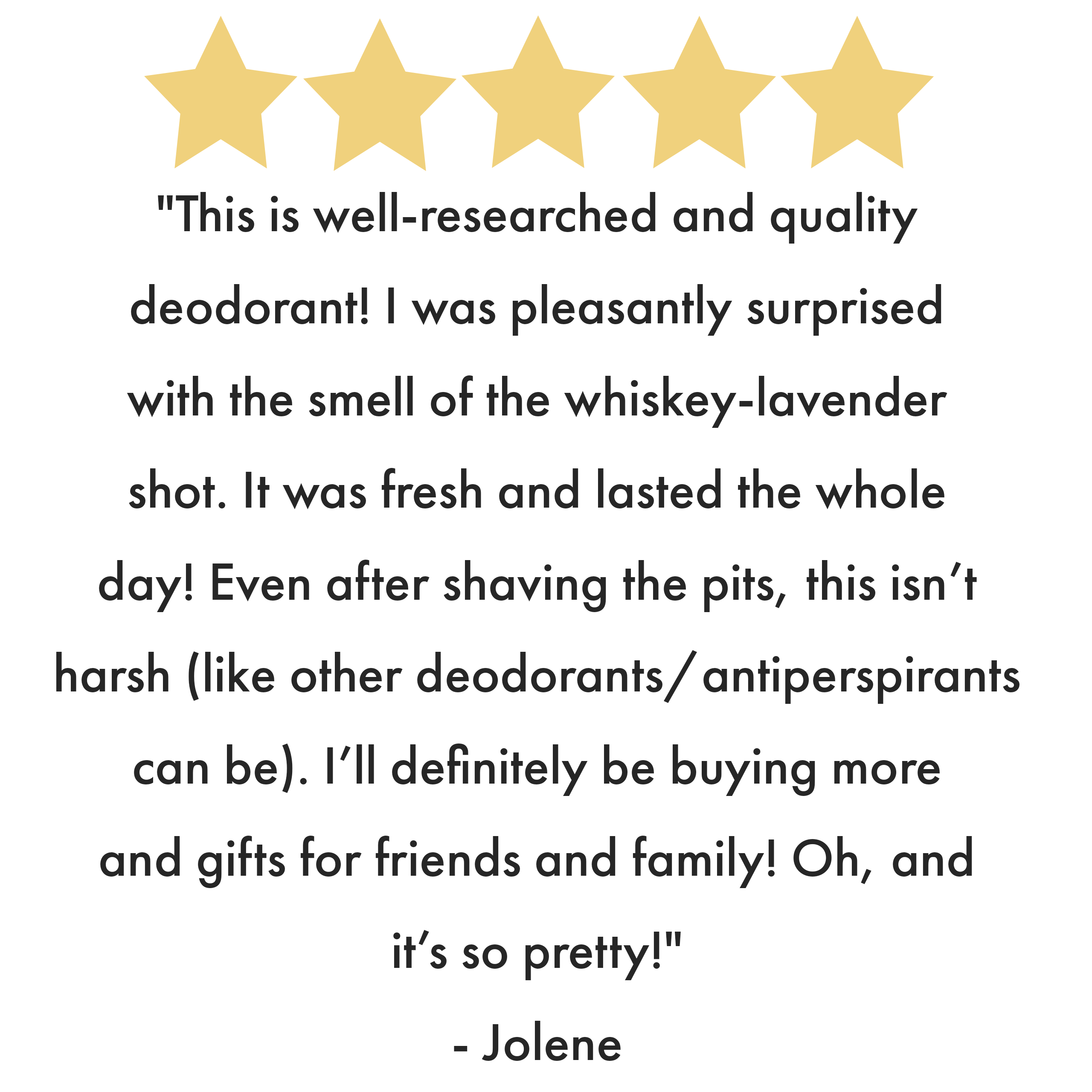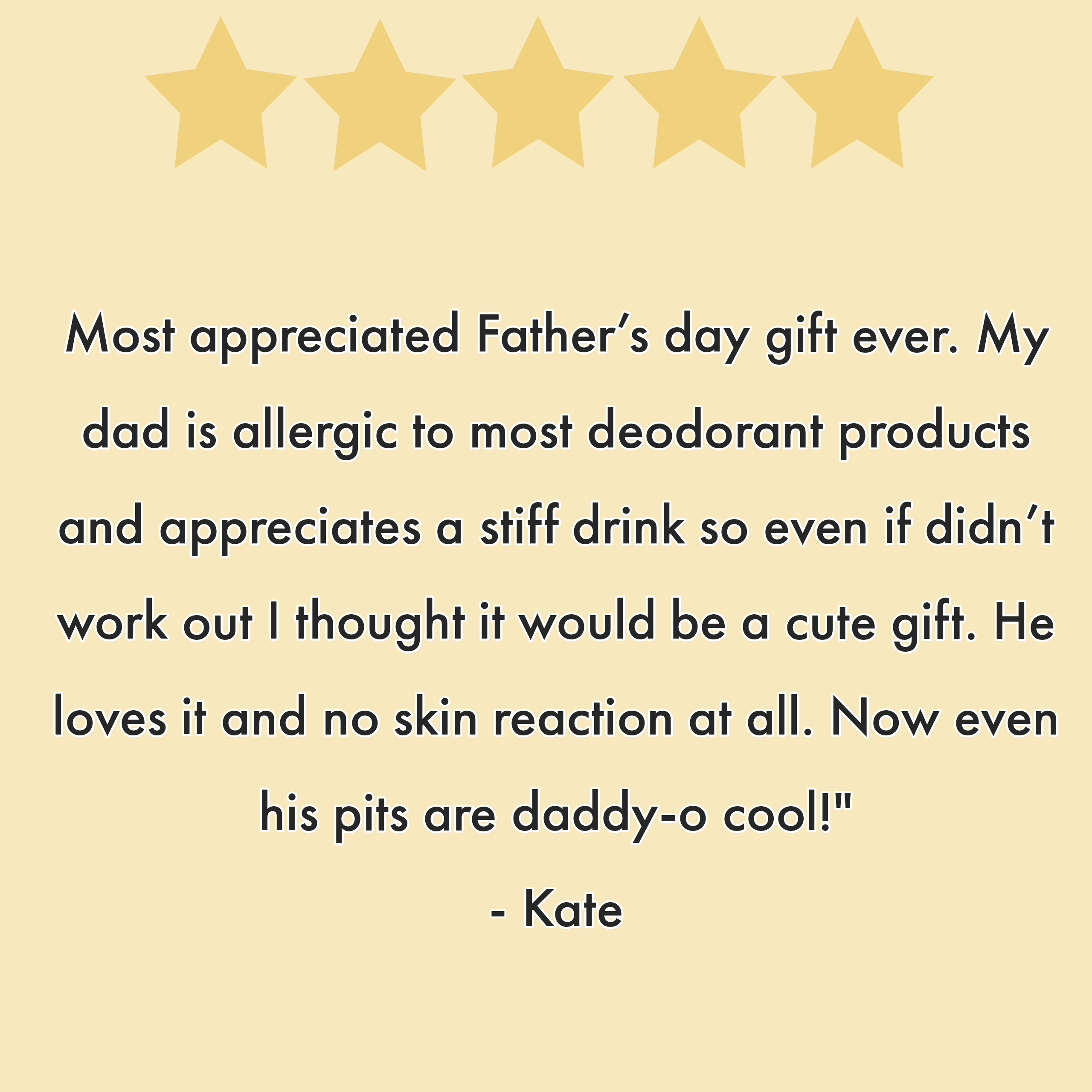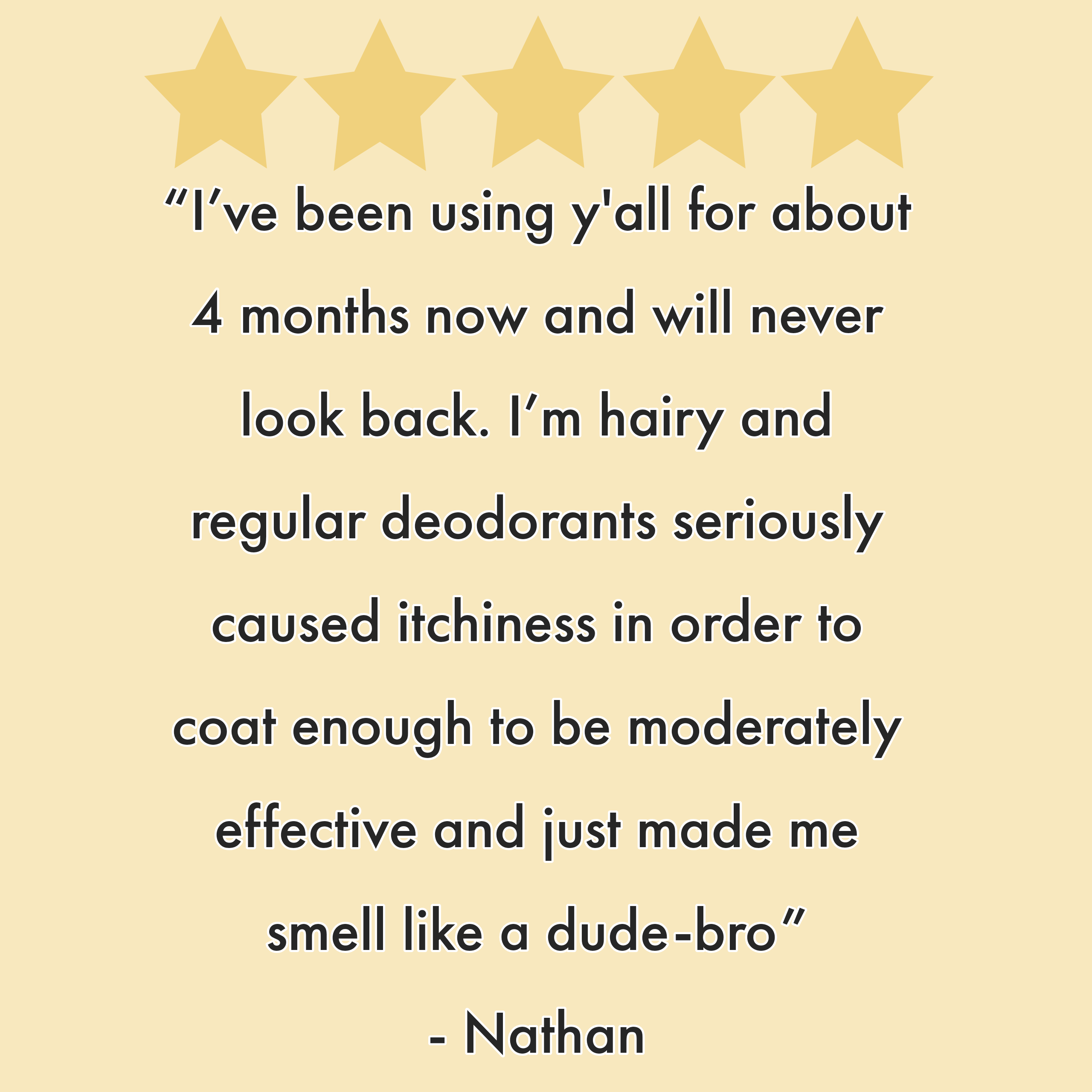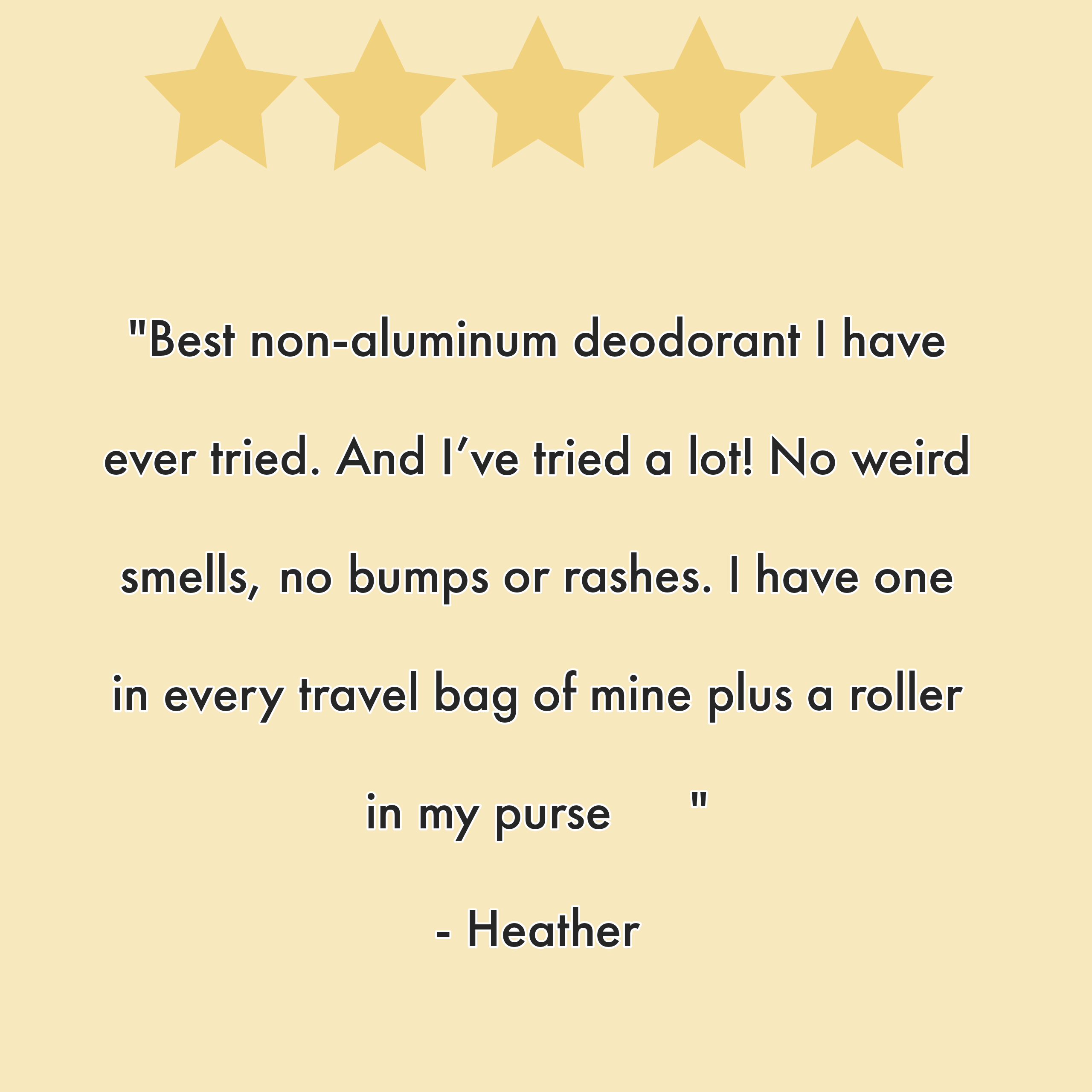 Ready to quench your stench?
Check out the full lineup below.