How will my order be shipped?
For orders in the US standard shipping uses USPS and UPS services and will arrive approximately 5-10 business days from date of purchase.
You may pay extra for expedited shipping, please note all shipping fees are to the shipping service and expediting will begin as soon as your order has been fulfilled. Fulfillment may take between 2-3 days, if you need your order to process faster please email us directly so we can try and accommodate your request.
If your delivery address doesn't accept a specific service please contact us directly at pitpals@distilledbody.com so we can make sure your order is shipped correctly.
How long will it take to ship?
Your order will arrive approximately 5-10 business days from the date of purchase.
All orders, placed after noon MST will be processed the following business day regardless of the chosen shipping method. Please allow up to 3 business days for your order to ship. If you are in need of expediting your order please contact our team directly at pitpals@distilledbody.com to ensure your time frame can be accommodated. Our facility is closed on weekends, orders placed during this time will be fulfilled at the start of the following week.
Do you ship to APO/military addresses? 
Unfortunately, we don't ship to APO boxes and military addresses. According to the United States Postal Service, "the mailing of alcohol-based materials, or any flammable liquid or solid is prohibited to all international and APO/FPO/DPO destinations". We sincerely apologize for the inconvenience.
I haven't received my order, my order is missing items/damaged, or my shipment is late?
We are so sorry there are issues with your order!
Please send an email to pitpals@distilledbody.com with the name on your order or order number and we will get back to you ASAP to get everything resolved to your satisfaction.
How can I exchange a product I don't like?
We have a 100% satisfaction guarantee policy so please reach out to our team pitpals@distilledbody.com and we will work with you to find an arrangement that meets your satisfaction.
The product didn't work for me or I didn't like it, how do I return it for a refund?
We are sorry to hear our product wasn't everything you were hoping for, please reach out to us at pitpals@distilledbody.com so we can work together on a refund. We take all feedback seriously and want to work with you to ensure we listen carefully. (Item's may be requested for return for quality assurance testing)
100% Satisfaction Guarantee
Natural shouldn't mean weak. And we've got a guarantee to back it up—100% customer satisfaction on your first purchase or your money back. We get that natural deodorants may have duped you in the past, and we want you to feel confident when you try Pit Liquor. Just email us at pitpals@distilledbody.com and we will exchange or refund your entire first purchase.
---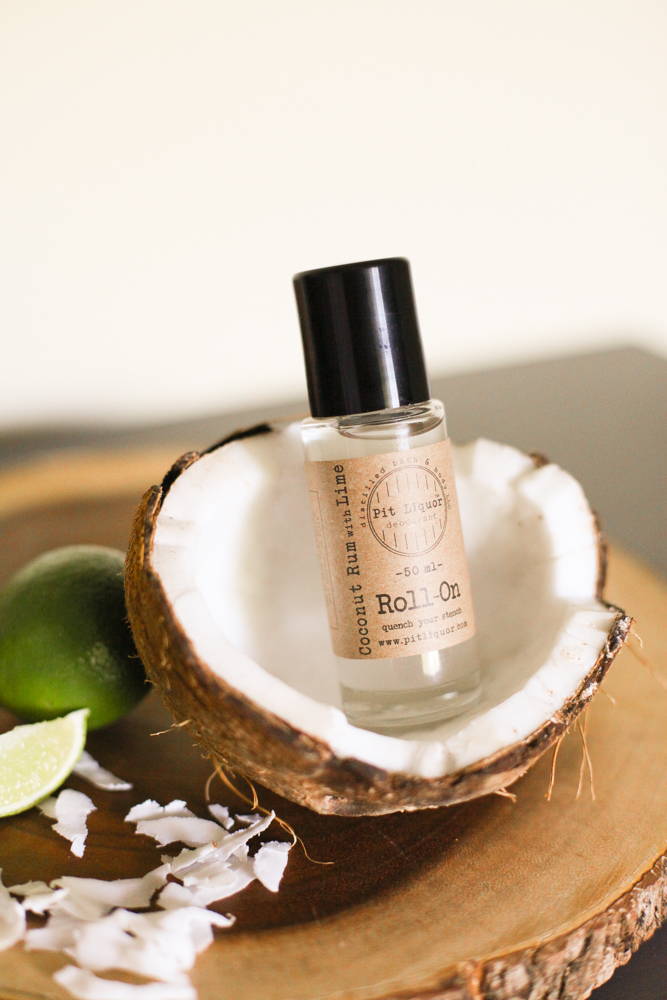 Have questions about who we are, about the product, or how to use it? Want to provide feedback to help us improve? Here is the best way to contact us! We typically reply within 24 hours with the exception of weekends.
Hours Monday-Friday, 9am-5pm MST
Email: pitpals@distilledbody.com
Find us on Social Media – Instagram: @pitliquornaturaldeodorant & Facebook @distilledbathandbody