Rewards Program
Everyone loves to be rewarded, don't you?! Check out all the awesome ways to earn below!
Earning points is easy, earn your first 200 just by signing up! You can also….
✓ 1 point for every $ spent on your order
✓ 50 points for sharing our products on Facebook or Twitter
✓ 50 points for simply ''liking" us on Facebook, Twitter, or Instagram!
✓ 100 points for celebrating a birthday! Yay (Happy Birthday!)
✓ 300 points for leaving us reviews on our website!!!
You and all your awesomesauce will receive redeemable REWARDS!
200 points earns you $5 off your next purchase (you're so close to your first reward just for signing-up!)
300 points earns you FREE shipping on you next purchase
500 points earns you $7 off you next purchase
750 points earns you $10 off your next purchase
1000 points earns you $12 off your next purchase
1500 points earns you $15 off your next purchase
2500 points earns you $25 off your next purchase
Save'em up or spend them as you earn them, it's up to you!
Ready to start earning? Curious if you already are?
Remember to always log into your account with each order to make sure your receiving your points!
"How do I log into rewards?"
To log in, simply click on the "rewards program" icon for desktop or the shopping bag icon for mobile. From there it will ask you to sign in, don't worry it will take you to our site to sign in, once logged in click back on the rewards icon and you'll see all the awesome ways you've earned and learn about new ways to earn!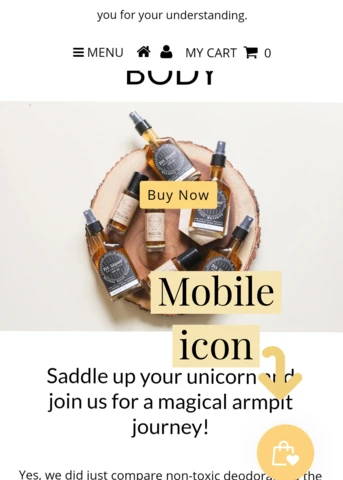 ---
"How do I know if I'm receiving rewards?"
Great question! To find out if you've been receiving rewards or you'd like to start receiving rewards, simply log in to your account on our site. Once logged in, click on the yellow "rewards" icon on the bottom right hand of the screen. If have been receiving rewards you'll see your points balance, ways to earn, and what you can redeem then for. If you don't see your points be sure to sign up! It's fast and easy, you'll be on your way to discounts in no time!
---
"I love your product and want to share it with friends, do you have a referral program?"
First things first, thanks for wanting to share the Pit Liquor Love! We offer a pretty sweet referral program in the rewards app. Simply scroll down in the app and you'll see your own custom link to share with friends, family, really whoever you want. The person you share it with will get a custom code for 15% off their purchase but you'll get an extra sweet deal when they place an order! It's so good we're keeping it a secret, want to find out what it is? Get to sharing!